Since its founding in Tokyo in 1963, the Matsuzawa&Co, Accounting Office has provided accounting and taxation services.
And now, we are specialized to support International and Venture clients for taxation, accounting, outsourcing and advisory services, as "One-Stop" services.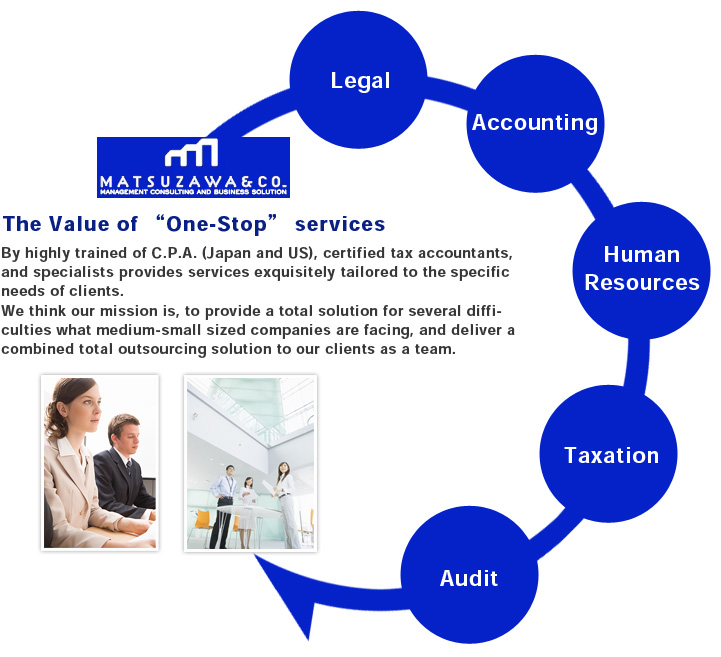 The Reason of why Matsuzawa&Co
Matsuzawa&Co has supported several International companies in Japan and start-up Venture companies.
Based on these experiences, we are focusing to provide them high level and unique services.

We commit to provide a total solution for several difficulties what medium-small sized companies are facing, and deliver a total solution to our clients.
We realize the value and responsibility through the providing "One-Stop" services.